Gurudwara Sahib Bebe Nanki Ji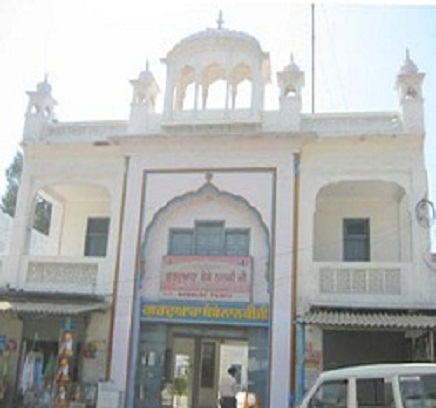 GURUDWARA SAHIB BEBE NANKI JI, SULTANPUR LODHI
Bebe Nanki ji was elder sister of Shri Guru Nanak Dev Ji, founder of Sikhism. Bebe Ji was married to Bhayia Jai Ram Ji in Sultanpur lodhi. Bebe Nanki Ji was first person, who recognize Guru Nanak Ji. Guru nanak Ji lived a long time in Sultanpur lodhi with his sister. Here in Sultanpur, Guru ji worked in Modikhana, did Prabhu Bhagti and started 4 Udasian.
In the memory of Bebe Nanaki Ji this holy gurduara sahib was established by Bibi Balwant Kaur Ji with the help of Sant Baba Kartar Singh Ji after a long struggle in 1970. That time here was a thick forest. Due to a lot of efforts by Bibi Balwant Kaur ji and Sant Baba Kartar Singh Ji and with the help of Sadh-Sangat of region construction of Gurduara sahib was started on 13-01-1970
Gurduara Sahib Bebe Nanki Ji is run by a Bebe Nanki Charitable trust , under the chairmanship of Bibi Balwant Kaur Ji and with the help of donors of around the world. Birthday of Bebe Nanki Ji is celebrated every year on 2-4 April in Gurduara Sahib.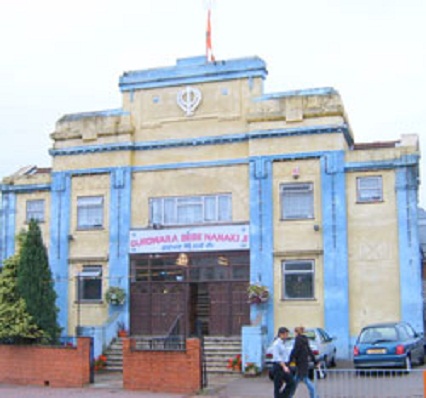 GURUDWARA SAHIB BEBE NANKI JI, HANDSWORTH, U.K.
In 1971, Bibi ji came to Mrs. Gurdev Kaur Kalsi 's house in Birmingham, when she discovered that Mr. Dalip Singh Kalsi,(deceased ) the first Satsung was performed at the residence and bibi ji then requested Mrs. Kalsi that she should join bibi to perform satsung and other religious activities in England. Bibi ji further suggested that all the funds generated for this kind of activities will help to build Gurduawara Sahib and Hospital in Sultanpur Lodhi (Punjab) .
This became successful and then in 1977, it was suggested by Bibi Ji to buy property to have the first Guruwara Sahib under the name of Bebe Nanki , there is no other Gurudwara Sahib in U.K. under the same name. Again this became successful and Bebe Nanki Gurudwara Sahib is situated in rookery road, Handsworth,Birmingham.
This Gurudwara Sahib is further extended with large car-park space and three halls. Bebe Nanki Charitable Trust is organizing the whole activies of trust in U.K.
Mata Nanaki Foundation is a UK based Charitable Organisation. It is sister organisation Mata Nanaki Foundation Society is a Registered Charity in India. Registration No. 06142573. It was founded by late Mrs. Bibi Balwant Kaur Soor MBE.